Out of all the packaging options available, manufacturers need a well-proven box type to ensure safe deliveries of their items plus providing for a wholesome branding feel to the customers.
Getting to know these boxes
According to a recent survey, the estimated number of packages delivered annually will rise to 200 billion by 2025. The total hit 87 billion by the end of the last year and sees an average growth of 17% every year. Simply put, about 2,760 parcels are shipped every second with the U.S. earning a far higher share of total shipping revenue last year, summing up to $119 billion.
Such statistics inform us of the gravity of the situation. On an individual level, we must be ordering frequently but are potentially unaware of the overall effect our orders have in contributing to the global delivery quantity. Many times, the shipment process is the first instance of contact that the seller has with the buyers (thanks to rising e-commerce) and it makes the whole effort worthwhile and crucial so custom corrugated boxes and packaging come in as a relief for many of the transportation hassles imposed by regular shipments.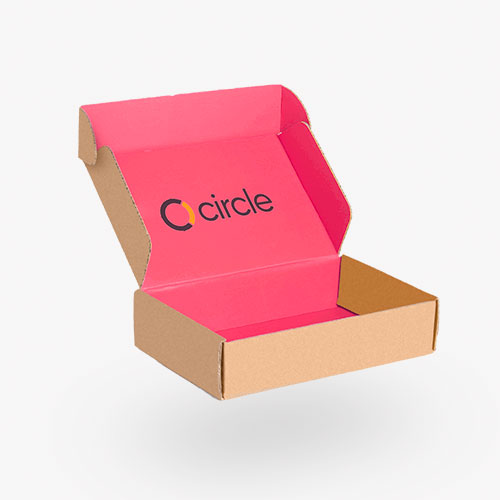 Customer expectations are on the rise
Consumers are increasingly demanding top-notch delivery services that are not only quick but also prove cost-effective. They want good value for money and the first step in providing that is through picking the most appropriate packaging for the products. Some important facets of such packages include:
The boxes must be of premium quality to allow for apt storage of products along the shipping routes. Robust boxes make the process safe and effective. Especially for fragile or food items the quality of the packaging matters a lot in delivering accordingly.
There must be a certain kind of material added to keep the items from getting damaged easily. The shock-absorbent feature of the corrugated stock makes it far more efficient for users than other materials. The rows of air columns act as cushions and help to keep the items bacteria-free, an important facet needed for transporting eatables and medicines.
Hover the thought that the boxes will have an influential impact on the customers when they first see them. So, customizing them with apt features can help to instigate a high level of interest among target consumers and generate future orders from them.
Know-it-all customers make it harder for sellers to please them. Technology has made all types of information readily available to everyone. This has had a two-way effect; where people can order according to their comfort, their expectations have soared due to the many options at their disposal. Delivering the products exactly as they ordered in alluring boxes can help to create loyalty among potential buyers.
The packaging boxes must project the brand image in a non-repetitive and positive light that highlights the brand among rivals. Boxes that resonate with the brand's personality get to the customers' shopping basket more regularly.
Corrugated stock can aid in attaining a high level of professionalism and make customers associate reliability with your brand. The way these boxes are structured makes them the first choice for most couriers globally.
What do the boxes comprise?
The custom corrugated boxes and packaging is basically made of a type of cardboard that is a combined paper-based material consisting of a fluted corrugated medium and one or two flat liner-boards. This type of packaging is the most sought-after shipping material in today's time. Right from food items, to clothes and electronics, almost all industries use these boxes to package and courier products to all parts of the world. But this was not always the case. Original corrugated stock took a while to be built and enhanced to reach the appearance of its modern counterpart. History can be read to find out the fascinating story of how these boxes came into existence and took shape of a thriving industry in contemporary times.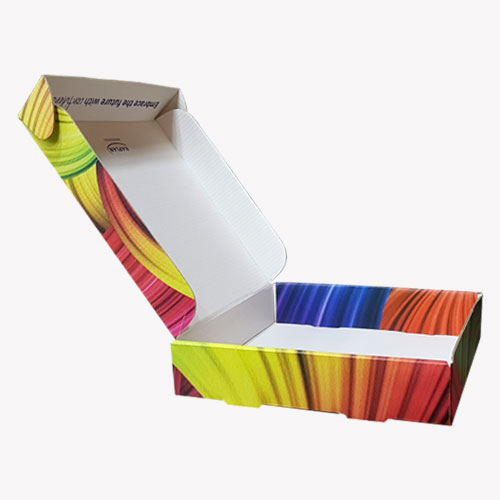 The corrugate stock was a mere paperboard that was used to wrap bottles and glass chimney lanterns. This original form consisted of pleated paper with a single liner sheet on one side. In 1894, another liner sheet was added and patented that paved the way for these boxes to dominate the market and made wooden crates and boxes obsolete. The mass-producing factories of the early 1900s fueled the success of these boxes even further by utilizing them for all shipping needs and excessive handling of products that had started to travel the world by now. Gradually, the need for improved brand recognition encouraged businesses to print these boxes with distinct logos and texts that customers could spot easily. Modern retailing is incomplete without these robust and pocket-friendly boxes defining the transportation of items. Not only this, these boxes have proved their worth in storing products in warehouses for a long time too. Some other uses of such packaging involve:
Moving items between factories and storage houses or retail outlets.
Providing floor protectors for painting activities.
Wrapping gift items. The strong structure gives a pleasant appeal and makes the gifts look better.
Displaying grocery items. These boxes can be opened up to display the contents inside and eradicate the need for extra accessories for showcasing items in shops.
Ensuring all items remain dust-free and protected against rough handling.
Moreover, on top of all these positive facets of corrugated incorporated boxes, what makes them so much in demand is that they also excel in complying with environment-improving campaigns. The stock can be recycled easily. In the U.S. alone the corrugated paperboard makes more than half of the total recycled paper. This helps to reduce the potentially negative impact on the environment and encourages customers to buy from brands that opt for these as their packaging choice.
Conclusion:
With all the benefits stated of the custom corrugated boxes and packaging, it seems the need of the hour to employ them in everyday business couriers. Imprinting them with unique brand info can perform dual tasks in one go!